Noor Al Ahlia Medical Center- Branch 1
- Hosted By
Porosh Mony
Sometimes one man's dream can fulfil the hopes of millions…
When the dream is to provide a slice of humanity with quality health care, realizing that dream becomes a mission.
Ever since the inception of Ahalia Group in 1984 in the Emirate of Abu Dhabias a small clinic, the focus to provide high-quality medical services to its patients continued even when the hospital was built on a small scale with minimum resources. The vision of the group founder was simple and straightforward; to bring international standards of health care within the reach of the common man in the UAE as envisaged by him.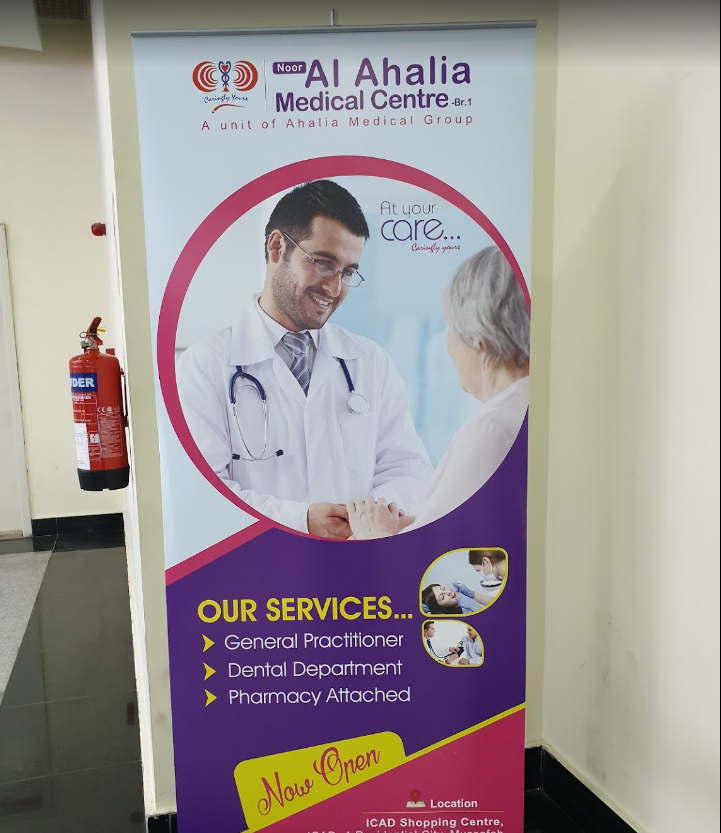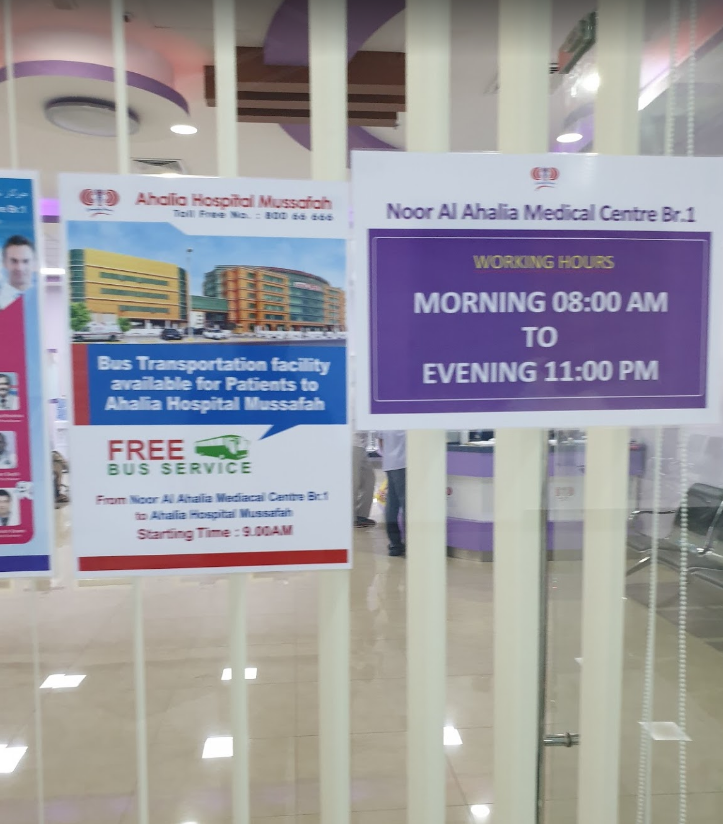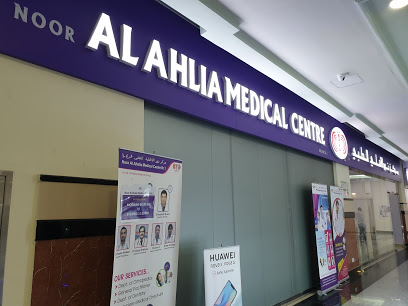 Working Hours :
Open Now

UTC + 4
Monday

8:00 AM - 11:00 PM

Tuesday

8:00 AM - 11:00 PM

Wednesday

8:00 AM - 11:00 PM

Thursday

8:00 AM - 11:00 PM

Friday

8:00 AM - 10:00 PM

Saturday

8:00 AM - 10:00 PM

Sunday

8:00 AM - 10:00 PM