Welcome to Reem Hospital! We are the first post-acute rehabilitation center and hospital built with the singular purpose of giving every single one of our patients world-class care through their entire healthcare journey. By employing best-in-class doctors who use our advanced medical technology and AI tracking and programming systems, we aim at making your healthcare dreams a reality.
Our values of transparency, honesty, and compassion are rooted in the philosophy of putting our patients at the forefront of every decision. Born in 2020, with a capacity of over 200 beds, we are conveniently located on Reem Island in Abu Dhabi. 
We believe in being by your side, every step of the way, before, during, and even after your healthcare needs.
Reem Hospital is managed by VAMED, a leading healthcare group in Europe with special focus on Rehabilitation services.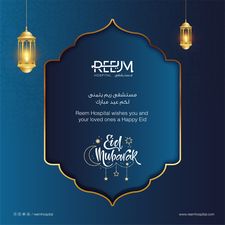 Working Hours :
Open Now

UTC + 4
Monday

8:00 AM - 9:00 PM

8:30 AM - 12:00 PM

Tuesday

8:00 AM - 9:00 PM

Wednesday

8:00 AM - 9:00 PM

Thursday

8:00 AM - 9:00 PM

Friday

Day Off

Saturday

8:00 AM - 9:00 PM

Sunday

8:00 AM - 9:00 PM